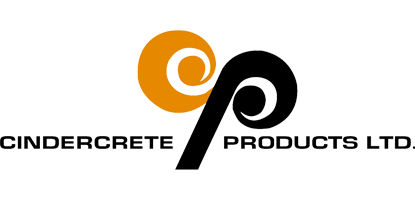 Cindercrete Products LTD.
Cindercrete Products was founded by Jacob Tell and his son, Adam, in 1930. Adam Tell was employed by Imperial Oil at this time. Jacob Tell produced concrete masonry units from railroad cinders hauled in from Moose Jaw, Sask. They rented property from CN Rail at Arcola and Atkinson Street and operated from this location producing concrete block from the cinders. As the company grew, Adam Tell began working full time for Cindercrete and acquired sole ownership of Cindercrete in 1938. After returning from the Navy in 1952 Bill Tell, the eldest of Adam's two sons, moved to Saskatoon to set up and operate a block plant at 605 Avenue P South. In the late 1950's Cindercrete purchased the assets of the bankrupt Westcrete located at Retallack and South Railway and operated from this location. In 1958, Jerry Tell, the younger son of Adam Tell, joined Cindercrete. In 1962 Cindercrete purchased land at Victoria Avenue and Fleet Street moved all of their Regina operations to this location. Cindercrete ventured into the ready-mix concrete business with the purchase of Bird Building Supplies' operation at South Railway and Quebec in Regina and operated from that location for 3 years. Production of light weight aggregate also began at the Victoria and Fleet location in 1968. Kevin Tell, Jerry's son, the 4th generation of the Tells, joined Cindercrete in 1984 at a time when Cindercrete was expanding into the ready-mix concrete business in Saskatoon. As of June 30, 2014 Lehigh Hanson has joined Kevin Tell as a strategic partner with Cindercrete. Lehigh Hanson is a long-term supplier to Cindercrete within the Saskatchewan marketplace. Kevin Tell and his local team continue to manage and grow Cindercrete Products Ltd.
Expocrete, an Oldcastle company has built a reputation of commitment to excellence by providing products and services that facilitate the success of your masonry project. Reliability, safety and integrity are built into every customer relationship, making our solutions the preferred choice among developers, builders, architects and designers alike and we are proud of our standing as one of the most admired companies in our industry.
With manufacturing centres across western Canada, our industry expertise and best of breed products such as traditional masonry products and complete solutions such as Enduramax, Expocrete creates, inspires and delivers innovative sustainable concrete solutions to bring our customers vision to reality.